When most Americans think of child brides, something resembling this probably comes to mind.
However, people don't realize that child marriage doesn't just happen in distant places like Nepal, India, and Africa. According to a recent report from the Pew Research Center, it is very much a reality within the borders of the U.S.

The report states that around 57,800 minors ages 15 to 17 were married between 2010 and 2014 in the country.
While this only translates to about five in every thousand people in that age group nationwide, some states have a higher prevalence of child marriage than others.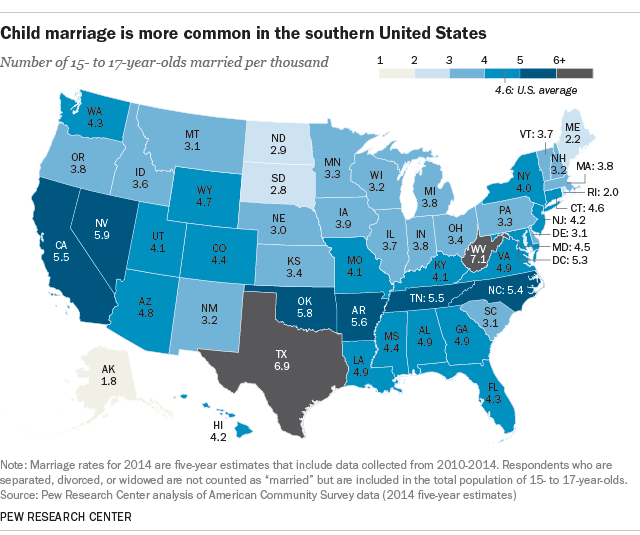 It's also a bit alarming that these marriages are technically legal almost everywhere in the U.S.
Read More: 6 Places You Could Easily Move To From The U.S. If You Just Can't Cope Anymore
In many states, people under 18 can marry with judicial or parental consent. Shockingly, Massachusetts and New Hampshire allow 12- and 13-year-old girls, respectively, as well as 14-year old boys to get married if they obtain both forms of consent.
(via Pew Research Center)
This really goes to show that seemingly foreign issues hit closer to home than a lot of us may think. How do you feel about child marriage? Is it acceptable for minors to get married, or should you have to be at least 18?